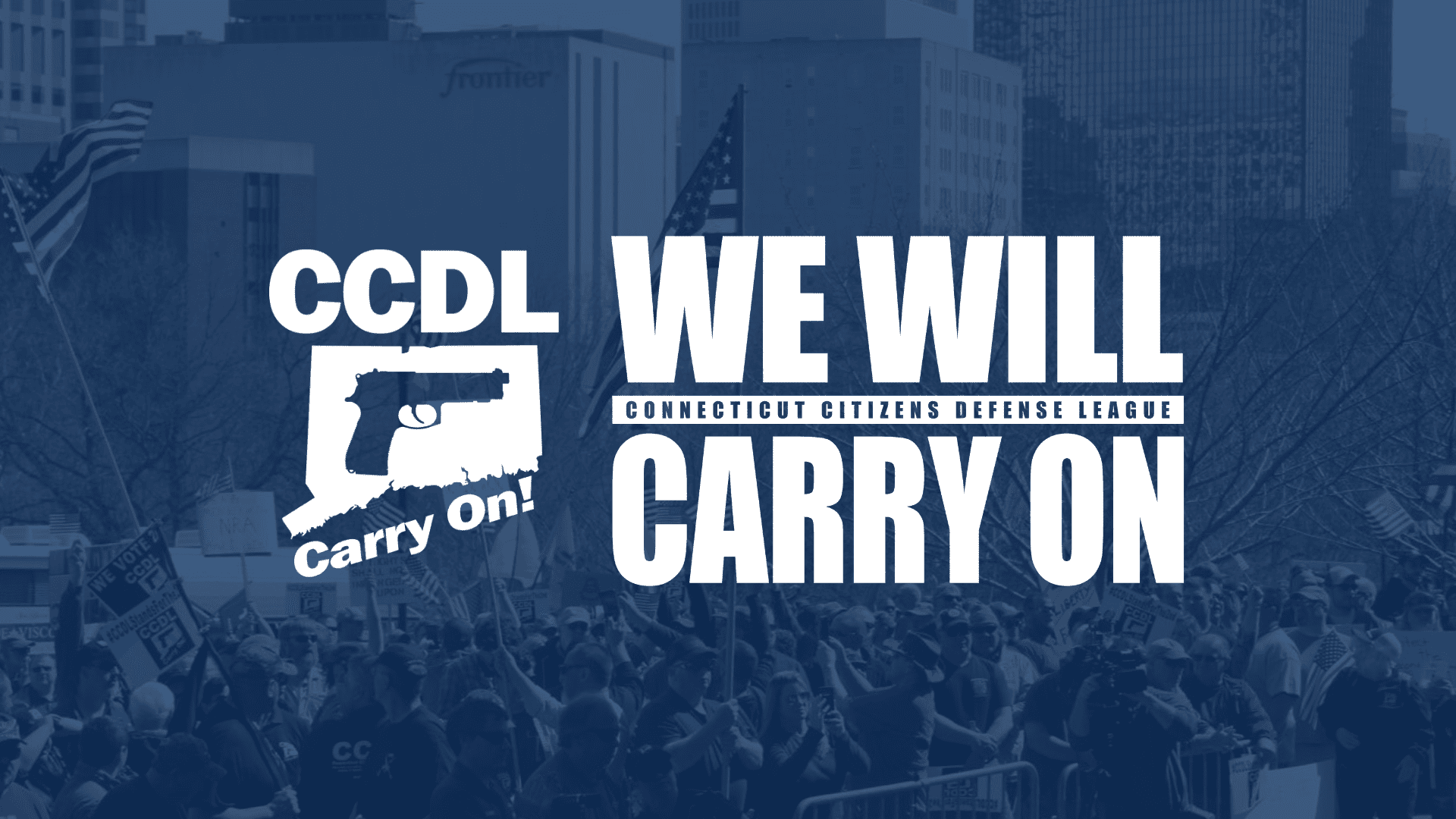 Rally at the Capitol 2023

The Capitol Grounds: Connecticut State Capitol building, North Side (facing Bushnell Park). 11AM SHARP
With the passage of HB6667, The 2023 Assault Weapons Ban, 9/30/23 is the last day for legal gunowners to lawfully open carry (for now) in the state of Connecticut… CCDL was started by a group that included some that open carried, and wanted to preserve that right for those who were wrongfully being charged with breach of peace for exercising that right. Join us at the Capitol grounds to celebrate with us the legacy that open carry has left in Connecticut. Our organization owes our founding to individuals that used open carry as a tool of advocacy for the 2nd Amendment. WE WILL CARRY ON with this fight despite this blow to our rights. The purpose of this event is to publicly display our support for the 2nd Amendment, and to empower our membership for the road ahead. 
This event will feature guest speeches from professionals within the 2A space, legal updates, and more! 
LIMITED EDITION SHIRTS PREORDER Sales close 9/08/23, shirts will NOT be available for sale at the rally. 
ATTENDANCE:
This is a family-friendly event, please dress appropriately and consider our ever-changing New England weather. If you have it/can purchase it, please wear CCDL or other pro-2A apparel (see the link to our rally shirt above). There will be bathroom access on site. Parking is available all over downtown via garages, lots, and street parking (budget extra arrival time for parking, we will be starting promptly at 11).
REGARDING CARRY AND SAFETY AT THIS EVENT:
All currently lawful forms of carry are permitted at this event on The Capitol Grounds. Be mindful of the following…
DO NOT ENTER Bushnell Park, firearms are prohibited on those grounds (property adjacent, watch your step)
Do NOT carry any firearms that you are not supposed to, illegal activity is a poor reflection of law-abiding gun ownership.
Do NOT unholster your firearm on The Capitol Grounds.
Do NOT carry newly-minted Assault Weapons (as defined by Connecticut State Statutes).
Be courteous with your conduct with the public and the media: your actions reflect our organization and the opposition wants to see the worst of us.
Other safety considerations for this event…
The Capitol Police will be present to handle any unsafe situations and protestors, they are to be treated as professionals aiding us in the execution of this event.
Given the volume of attendance, please keep your children close to you!