The Connecticut Citizens Defense League is a non-partisan, grassroots organization devoted to advocating rights affirmed by the Constitutions of the United States of America and the State of Connecticut. We are especially dedicated to protecting the unalienable right of all citizens to keep and bear arms, for the defense of both self and state, through public enlightenment and legislative action. READ MORE
We welcome anyone who believes that the defense of our constitutional rights is critical to the longevity of our freedom and to the success of this nation, and in particular that the rights to self defense and to keep and bear the arms to actualize that defense, are fundamental and undeniable. Join Today!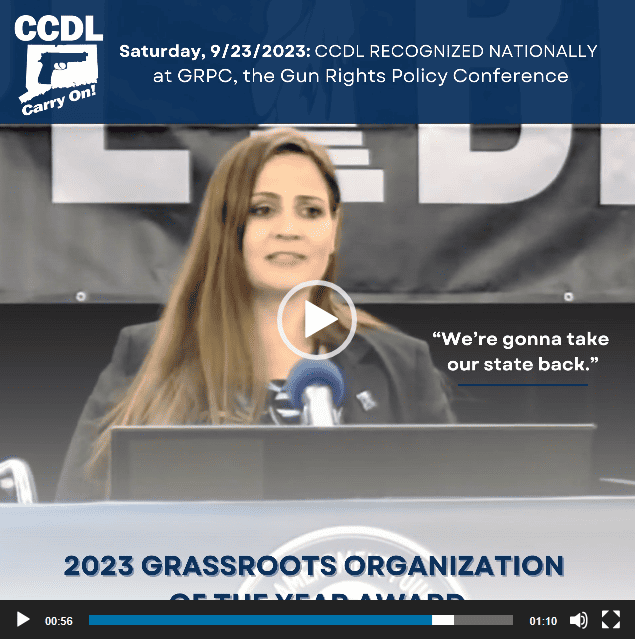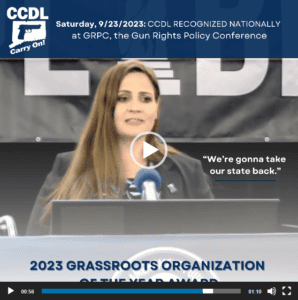 Saturday, 9/23/2023: CCDL Recognized NATIONALLY at the Gun Rights Policy Conference as the 2023 Grassroots Organization of the Year. Thank you to our Executive Committee members for your tireless efforts but most importantly for each and every member who contributed to the work we are doing. Carry On!
Read More »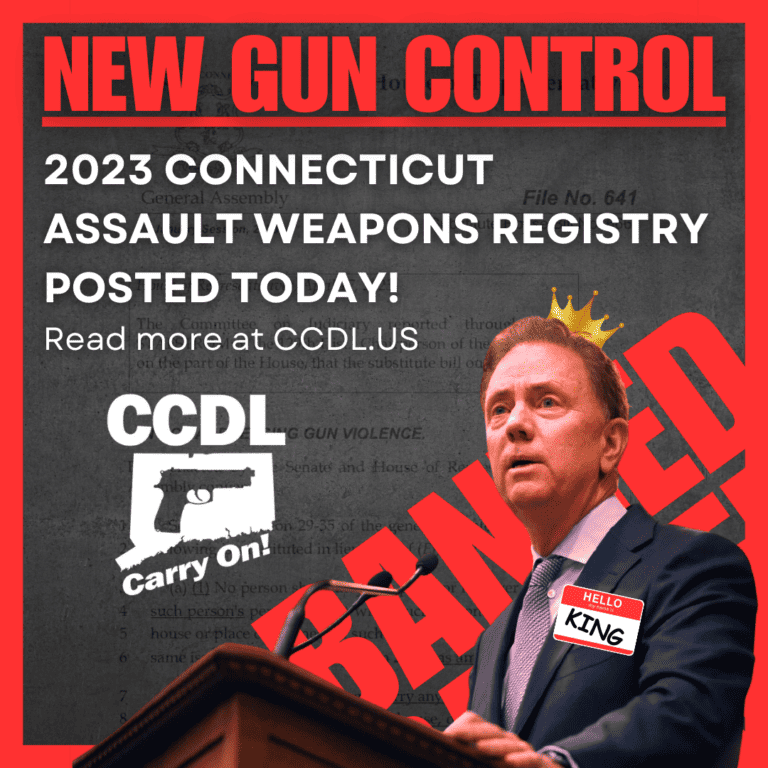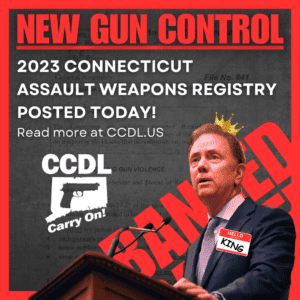 The Governor's H.B. 6667 added "Others" and "Pre-94 Prebans" to the definition of an Assault Weapon. Law-abiding citizens in possession of these weapons must register them with the state and receive an Assault Weapons Certificate, just like in prior bans. Today, SLFU posted the new online 2023 Assault Weapons Registry. The deadline to register is
Read More »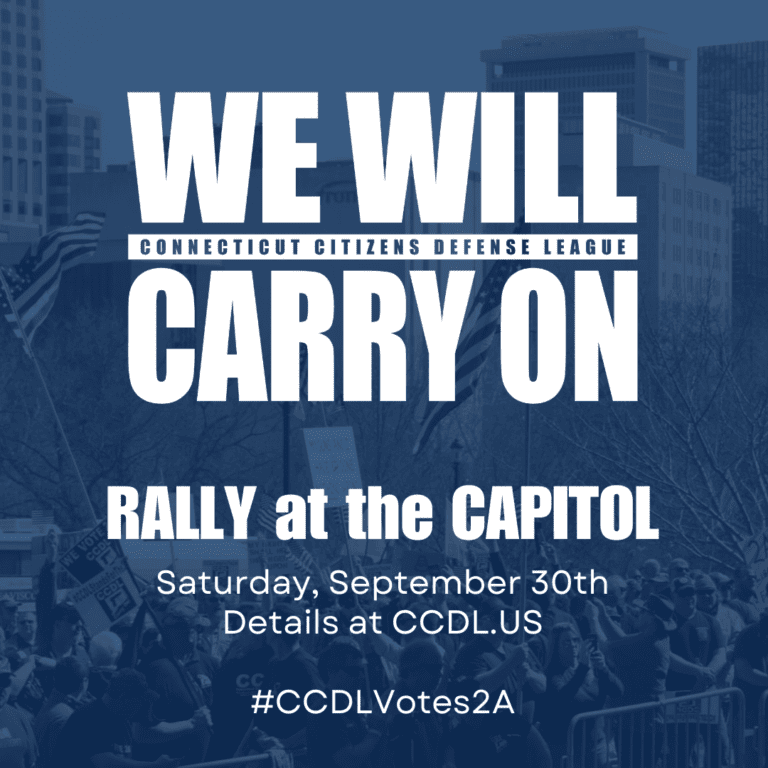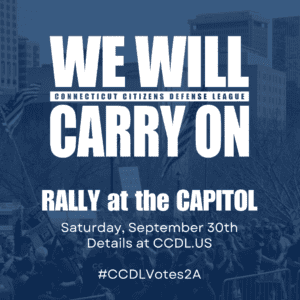 With the passage of HB6667, The 2023 Assault Weapons Ban, 9/30/23 is the last day for legal gunowners to lawfully open carry (for now) in the state of Connecticut… CCDL was started by a group that included some that open carried, and wanted to preserve that right for those who were wrongfully being charged with breach
Read More »
Stream our meetings live right from the comfort of your own home! Click here to watch.
Have some questions? Looking for some answers? Our resources page is filled with answers! Click Here to find what you are looking for! 
Are you looking to see what you can do to help CCDL in the battle to protect your rights? Take a look at the Outreach or Urban Engagement programs to see where your skills can best be used. Click below to learn more! "If not you, who? If not now, when?"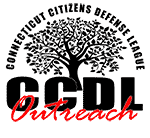 The aim of the Outreach Program is to maximize CCDL's grass-roots efforts to fight for ALL of our Second Amendment Rights through a structured organization framework. CCDL has OVER 40,000 members and the Outreach Program will work to better leverage those members by assigning representatives in each of the 169 towns in Connecticut! Click Here to learn more!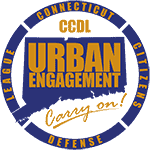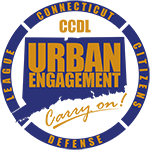 Connecticut Citizen Defense League is incredibly proud of our Urban Engagement team that works to ensure that all Connecticut residents including those in our urban areas are educated on and hand access to information regarding their right to keep and bear arms. We realize that challenges in minority communities and strive to be a trusted resource. Click Here to learn more!